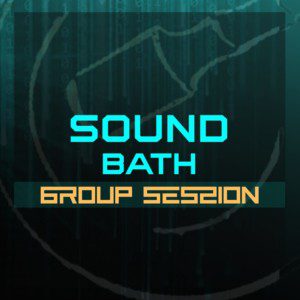 ---
Benefits of Sound Healing Group Sessions
---
Energetic connection of like minded people.
The power of healing vibrations through the synergy of the singing bowls.
The group that attends together have an energetic connection  that brought them together.
The power of the group creates a more powerful healing space.
The experience of unity, love and the energetic web of our human journey.
Holding a space to create  transformation.
Sound Healing Bath | Group Session
Consultation Fee: €55.oo+VAT
Sound healing is a magical journey going within to discover your inner temple.
*Guided by a Certified Sound Healing Facilitator
Sound Healing Bath | Group Session
---
Sound healing is an ancient technique that clears and balances your body. Everything has a Vibration and a Frequency.
The sounds are created with instruments from chimes, thingshas, singing bowls, gongs and many other musical instruments. The most common are singing bowls which sync with the vibration notes of your chakras. Using ancient healing techniques to balance your chakras and align your multi dimensional bodies creating harmony for your aura and well being of your physical body. Helping you release tension, emotions that don't serve you anymore. Assisting you on your journey of self discovery and adjusting your body to the higher frequencies of change.
Sound healing is a magical journey going within to discover your inner temple. As a result the unlimited possibilities of experiences of truth can be seen. For instance: hidden gifts, emotions, fears, blockages, resentments, attachments, beliefs and patterns. During the session, as you explore within your awareness helps you clear all the unwanted baggage that don't serve you anymore.
---
Who needs a Sound Healing?
If you feel imbalanced
You are depressed
Need realigning of your chakras
You need to remove old patterns
Feel disconnected from yourself
Confused about your life path
---
What to Wear for the Sound Healing session?
Firstly, wear loose and comfortable clothing.
Secondly, you will be laying down so you can bring your on mini blanket and a pillow the more comfortable you are the better.
Try not to eat at least 2 hours before sessions, drinks are allowed.
---
Duration
The session time is up to 45 minutes.
Please arrive 10-15 minutes before your scheduled session to prevent delays and make yourself comfortable.
Make sure that you are able to go home and relax after the session.
The vibration of the session takes up to a week to integrate with your energies.
Always remember that on a journey of self discovery has its own process trust in the divine and your intuition. Love, compassion, patience and trust is needed in your process.
---
Payment
Consultation Fee:

55.oo EUR + VAT

Payment Options: we will provide you with the available payment options via e-mail once we receive your Booking Form
---
Location
GAIA CENTER | Cyprus, Limassol, Andrea Themistokleous 19
---
Cancellation & No-Show Policy
Any cancellation or reschedule made less than 24 hours will result in a cancellation fee. The amount of the fee will be equal to 100% of the reserved services.
If you are more than 15 minutes late for your service, we may not be able to accommodate you. In this case, the same cancellation fee will apply.
You may reschedule your appointment only twice.
---
May my Light, Silence and Love serve you on your journey ♡
---
*Once we receive you Booking we will contact you regarding the date and availability.
---
Follow us on FACEBOOK
Find out more about our other Therapies and Sessions:
• Energy Clearing & Chakra Balance