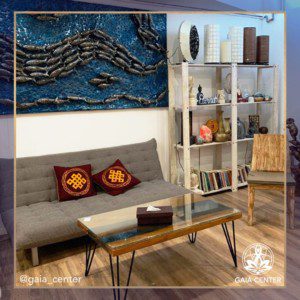 When a space needs clearing by a certified facilitator.
---
Space clearing is very important ritual used daily by many who are on the self development and healing  fields.A powerful tool to remove negative residue in common used spaces like offices, homes ,centers and shops.
Daily clearing has many benefits using white sage, aroma ,resin and palo santo.
A qualified facilitator has the ability to connect with the space energetically to allow a deeper kind of clearing.Checking gridline in-balances, past life residents energetic residue by using protection symbols for each space and offering a ceremony where the occupants of the space can use often to clear and energize the space .
---
ENERGY CLEARING FOR SPACES
Consultation Fee: €150.oo+VAT
Duration 90mins
All clearing is done in person at location
Energy clearing ceremony is an act of balancing the energies of the location
Facilitator GUYTANE G
---
ENERGY CLEARING FOR SPACES
---
Energy Clearing for Spaces is an act of balancing the energies of the location.
Everything in life holds a vibration according to the events that took place in the space. We label them as Negative and Positive vibrations. But in reality they are just experiences interpreted according to the person experiencing the situation.
In life we have transition meaning that each space could have been used for different purposes being a home, shop, office or other uses.
In space clearing there are many things to consider the land, its evolution and the events that took place in that specific location and the reason you were guided to be associated with that space.
Every outer experience reflects a part of an unresolved issue or emotion that created for you the outer experience so you have a solution to resolve it.
A mirror effect of what your inner space reflects.
---
What do I Offer?
I will assist you in the space clearing by investigating energetically scanning the space. Establishing the connection, you have with the space and your inner blockages that reflect in the space, helping you not to repeat the same pattern for a new location.
We will check all the directions of your space or any gridline imbalances. I will do a clearing ceremony and a put a protection seal for the space.
Space clearing needs time and patience a relationship that is worked on by the occupants of the space and location. I will also provide you with a ceremony technique in which you can do on your own to complete the clearing within the time.
---
Who should do Space Clearing?
If your space creates a lot of relationship issues, always have broken items or structural issues.
Have disputes with neighbors, feeling tired when you stay home. You have sleeping disorders or something does not make you comfortable being there.
---
How long does it take?
The space clearing needs up to 90 minutes.
It is also beneficial if all the occupants agree on the space clearing as they will work together to complete the work with time.
Space clearing provides healing for the location and its occupants so patience, love and understanding is needed. Always keep in mind that this is an experience to learn from.
In order to book your space 100% down payment is needed.
---
Duration
The session time approx. 60-90 minutes.
---
Payment
Consultation Fee:

150.oo EUR + VAT

Payment Options: we will provide you with the available payment options via e-mail once we receive your Booking Form
---
Location
In-person consultation "on the spot" basis
---
Cancellation & No-Show Policy
Any cancellation or reschedule made less than 24 hours will result in a cancellation fee. The amount of the fee will be equal to 100% of the reserved services.
If you are more than 15 minutes late for your service, the same cancellation fee will apply.
You may reschedule your appointment only twice.
---
If you are Ready - Let the journey Begin! ♡
---
*Once we receive you Booking we will contact you regarding the date and availability.
---
Follow us on FACEBOOK
Find out more about our other Therapies and Sessions:
•Services