SALE
Rudraksha 5 mukhi
€15.00
Items Sold: 11
---
Material: Rudraksha
Made in India

In stock
Description
Rudraksha 5 mukhi
WHAT ARE RUDRAKSHA BEADS?
Rudraksha beads according to the Vedic scriptures presents one of the deities named Shiva one of the most important gods in the Hindu Holy Trinity along with Brahma and Vishnu. Rudraksha means the tears of Shiva according to legend during meditation Shiva realized the suffering of humanity and his tears created the seeds that became the holy Rudraksha trees.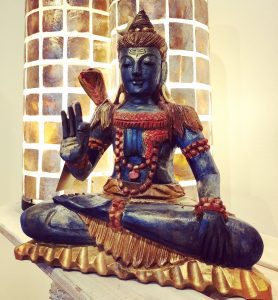 Lord Shiva is wearing Rudraksha malas known to contain the secrets of the entire evolution of the cosmos within, leading to a peaceful life and deeper understanding of your evolution. Empowering you to take back your power from all negative energies and helping you focus on self realization and the importance of your spiritual practices.
RUDRAKSHA BENEFITS
Rudraksha beads helps the wearer with divine protection, enabling you to improve your memory and keep positive thoughts. Its grounding ability helps balance your nervous system and protect your auric fields.
---
Follow us on FACEBOOK for new arrivals and special offers.
Find out more about our other Malas for meditation and protection:
•108 beads Mala – Rosewood